Emilio Aguinaldo College, Philippines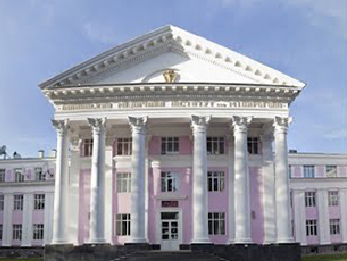 ESTABLISHED: Private non-sectarian Coeducational started in 1957
ACADEMIC AFFILIATIONS
ASAIHL - Association of Southeast Asian Institutions of Higher Learning
PAPSCU - Philippine Association of Private Schools, Colleges and Universities
STUDENTS: Approx. 6,000
ADDRESS : 1113-1117 San Marcelino St., Ermita, Manila, Metro Manila, Philippines
CAMPUS : Ermita, Manila & Dasmariñas, Cavite
SPORTING AFFILIATIONS: Ermita, Manila & Dasmariñas, Cavite
Emilio Aguinaldo College (EAC) is a private, non-sectarian institute of education located in Manila,
Philippines established in 1957. It runs under the management of the Yaman Lahi Foundation Incorporated.
FORMERLY NAMED AS: Ermita, Manila & Dasmariñas, Cavite
Marian School of Midwifery (1957)
Marian School of Nursing and Midwifery (1959)
Marian Junior College (1973)
General Emilio Aguinaldo College (1977)
In 1959 Dr. Crisanto S. Vito Cruz and Gregorio T. Delgado together with Mrs. Lolita R. Vito Cruz established the Marian School of Nursing and Midwifery.
In 1973, from Marian School of Nursing and Midwifery, its name was changed to Marian Junior College. Its level was elevated to full-fledged College.
College of Arts and Sciences was added to the list of colleges in 1976.
Marian College began building the first school units at Dasmariñas, Cavite in 1977 to support the government's policy on dispersal and decongestion of student population in Metro Manila particularly in institutions of higher learning.
In September 1977, the name Marian College was changed to General Emilio Aguinaldo College, to apply to both Manila and Cavite campuses. Eventually, the title "General" was dropped.
All courses offered in Manila were given permit to be offered in Cavite.
On October 21, 1979, EAC Foundation Inc. was established at Dasmariñas, Cavite, thus giving birth to the Emilio Aguinaldo College of Medicine with Dr. Lourdes E. Campos as Dean.
In 1980, UPSI formed the Yaman Lahi Foundation, Inc. to manage and operate Manila and Cavite campuses.
Within the next five years, the focus was on curricular program development, which paved the way to more courses being given government recognition.
International Students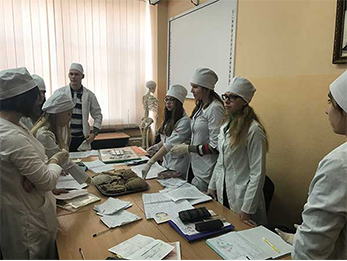 International students get their higher education in universities, academies and institutes that are not only accredited but also have a special license to teach foreign students.
All the universities from this Guide possess the license. The Ministry of Education and Science of Ukraine controls the quality of educational services done to foreign students.
Student life in Ukraine does not differ a lot from that in other European countries.
Students study & meet & interact with people from various countries, learn new things, travel around together etc.
Universities provide students with books and relevant studying materials.
Libraries with computer rooms are also available.
Almost every university has sports teams, which compete in various disciplines with their peers from other institutions.
FACULTIES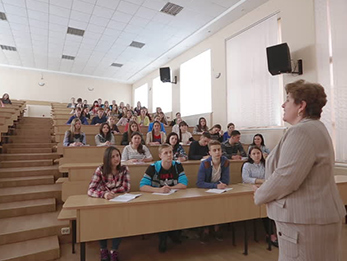 Faculty of Postgraduate Education
Preparatory faculty for foreign nationals
Faculty of Pharmacy ( Pharmacy , Clinical Pharmacy )
Faculty of Dentistry
Faculty of Medicine № 1 (Medical Affairs)
Faculty of Medicine № 2 (Paediatrics , Medical Psychology)
Center for New Information Technologies (computer classes, television studio, printing house, computer printing department, own web-server);
Research Center comprising 7 research laboratories and an experimental clinic
Library , 6 licensed laboratories
INTERNATIONAL COOPERATION
The University maintains close relations and cooperate with medical faculties of 19 foreign countries (including the U.S., Germany, France, England, Russia, etc.), clinical departments have close ties with 28 foreign pharmaceutical firms. Departments' teaching staff involved in implementation of 72 international projects.
FEE STRUCTURE VINNITSA NATIONAL MEDICAL UNIVERSITY, UKRAINE, EUROPE
FIRST YEAR TOTAL INCLUDES Ist year Tuition Fee, Hostel Fee, All Admission Procedures in destination country, Invitation letter, Sim Card, Local Support, , Immigration Clearance, Visa Extension, Residence Permit, Health Checkup, Registration, Airport Pickup.
Other Expenses:
$ 1100 for Indian food for whole first year.
Medical Insurance for the whole course of 6 years = $600
Hostel Charge US$ 1200 per year hostel will be allotted depending on availability
4.Food & Pocket money extra. About 50 per month depending on the habits of the student.
5.Visa documentation & Processing at actuals
Airfare at actual price.
Important Information:
Tuition Fee as Mentioned above will remain unchanged for whole duration of course for student joining this year.
Free Pen Drive containing MBBS material worth more than Rs. 1,00,000 including MCI Screening Test questions, USMLE study materials, Educational Videos, e-books, etc.
USD 1 = ₹ 70 has been used for calculation of fees above. Please use the existing exchange rate to calculate fees in INR.
Currency rate is used for calculation; Student has to pay as per the rates prevailing on the date of currency conversion or date of travel.
No Hidden cost. No Donation.